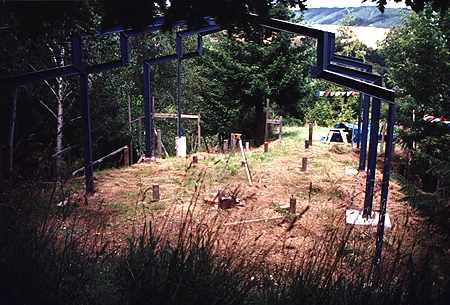 A couple of years prior to us starting, plans had been finalised, and permission gained from council to build. The initial steel work did not go very well, and was very expensive, so the construction ground to a halt. Those builders rode off into the sunset (which is invariably very beautiful here)
Whilst working on the stupa the previous year, it was suggested we might carry on. So in January 2002, Simon and I started.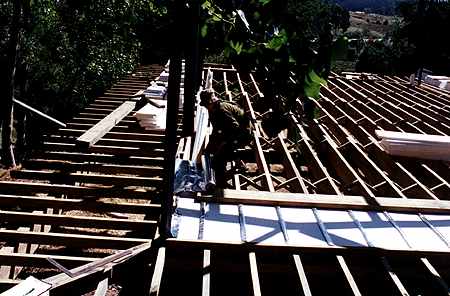 Because it gets quite cold here (for instance 20 odd frosts in a row last winter), and the snow gets quite close, we wanted to ensure the meditators' bums would not freeze. So under the floor goes polystrene as well as the silver paper required by the building code here. You can see the fun herringbone bracing between the floor joists - better than solid nogs, they can be tightened after the joists shrink (dry out) so the floor doesn't squeak.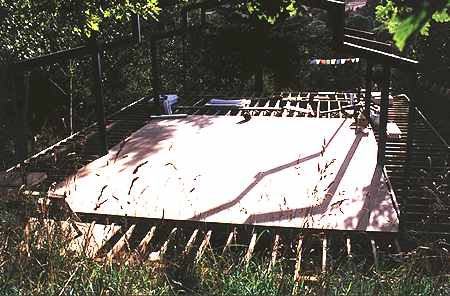 That's just particle board (chip board). Later there will be a nice natural / native tongue and groove floor laid on top. Putting down the chip board means we have a decent platform to work on, and also means the precious native timber for the overlay floor can be cut a lot thinner.